To grade assignment, follow the steps below:
1. Click the title of the assignment. The following window will appear: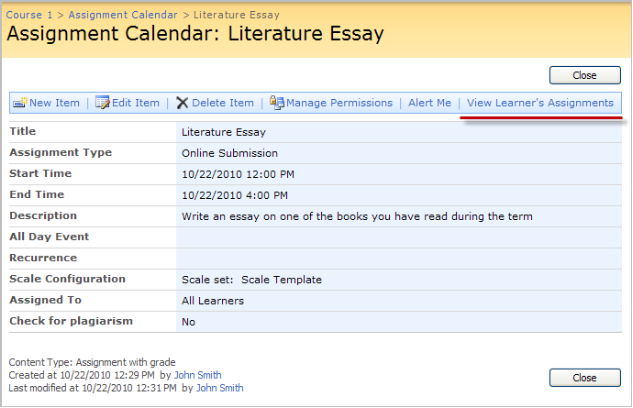 Fig. Viewing Learner's Assignment Tasks
| | |
| --- | --- |
| | |
| NOTE: | The View Learner's Assignments link will not appear until a task is generated. |
2. Click View Learner's Assignments (see the picture above). You will see the list of learners and their assignments

Fig. Assignment Task List
3. Select View Item from the drop-down menu next to the item you want to view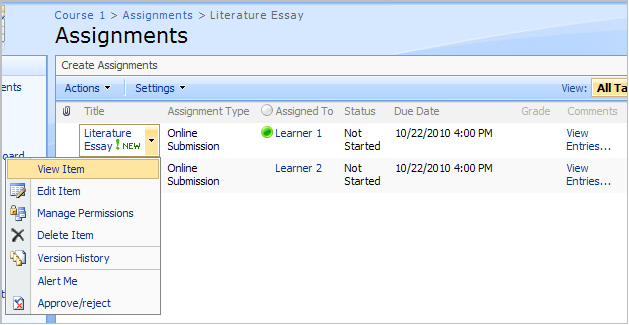 Fig. Assignments: Viewing Item
4. Select Edit Item at the top of the window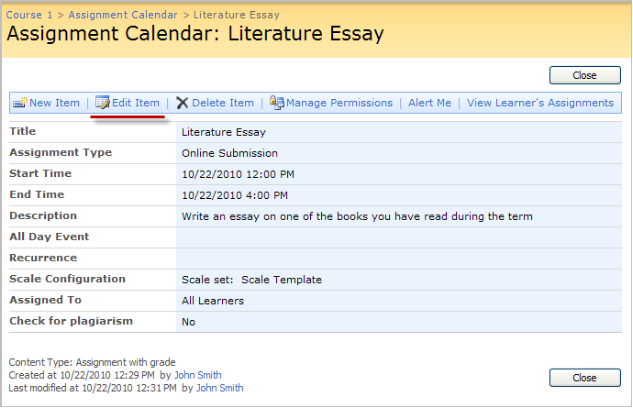 Fig. Assignments: Edit Item
5. The window for item grading will appear
Fill in the fields as required:
- Grade – select the corresponding grade
- Comments – enter additional information on the task, if necessary
- Share Option – check the box for the item to be available to all learners once you approve it
Fig. Grading Assignment
6. Click Approve to confirm changes. Click Cancel to cancel changes. Click Return to give the assignment back to a learner so that he/she would correct it. Click Save as Draft to save the settings without sending the task to anyone.