The Register of Attendance section allows a user to mark the attendance for students taking part in the course. All students are listed in the table where every person is registered as attending the course hours of the current date or not. Every course hour is presented as a separate column in the table; under every column there are check boxes that are used for setting the data: either checked or not.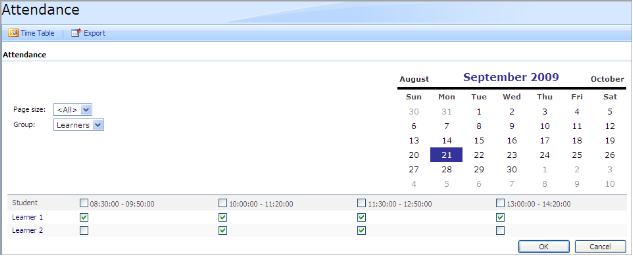 Fig. 'Register of Attendance'
The home page of this section proposes a table of attendance for the current date. A user can pass to other dates that have already passed by selecting a necessary day in the calendar. To browse a date, select a necessary date in the Calendar in the top right corner of the page and click it.
| | |
| --- | --- |
| | |
| NOTE: | It's possible for students to view their attendance too. |