For communication purposes between students and teacher you can enable course chat.
To access chat:
1. Enter the necessary course and click the Chat icon in the left Tools menu: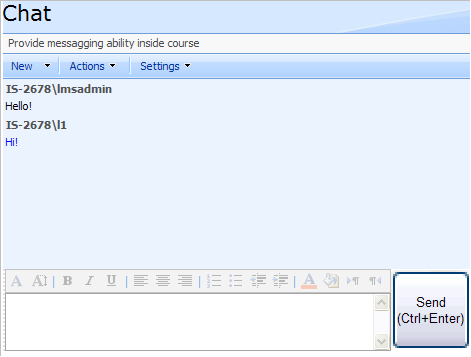 Fig. 'Chat'
2. Enter your message in the text field at the bottom of the page and click Send (or press Ctrl+Enter on the keyboard). Use the embedded editor to format the text.
The Actions and Settings buttons at the top of the list allows performing actions and operations typical for SharePoint (see the topic for details).