19.2 Grade Book: Putting Grades Manually
After you have defined the grade book scale and created the list of grade book items, you can start putting grades to your students. Students' grade books contain grades for grade book items and quizzes. The teacher can put grades for grade book items only; grades for quizzes are put automatically when the quiz is completed.
To work with students' grades:
- Enter the necessary course and click the GradeBook icon in the course Tools menu;
- Click Edit icon against the learner whose grades you want to manage.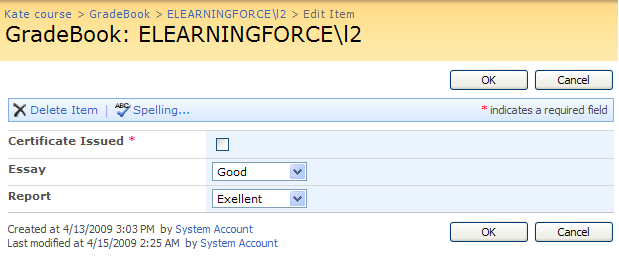 Fig. Putting Grades
- From the drop-down list against the item select the grade you want to put for this item.
- Click OK.