1. Enter the Wiki Page Library tool section
2. Click New at the top
3. Select New Wiki Page. The following window will appear: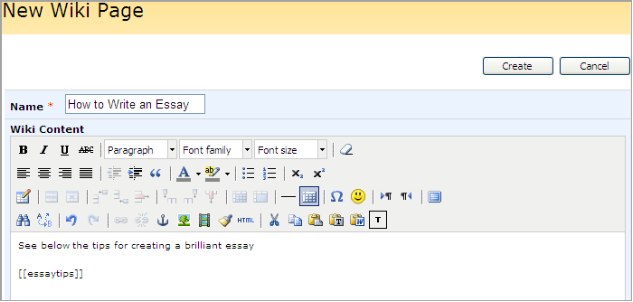 Fig. Creating Wiki Page
Fill in the fields as required:
- Name – enter a name of a page
- Wiki Content – enter the information you want to share. You can also add a link to another wiki page in the library. To enter a link, specify the name of the page in square brackets, e.g. [[wikipage]].
| | |
| --- | --- |
| | |
| TIP: | There is no spelling checker in the wiki page creation form. To check the spelling, create a page, go to the list of documents, select the necessary wiki page and click Edit Properties. |
4. Click OK to save settings. Click Cancel to discard changes.