The system allows the teacher schedule reports on course attendance statistics: you can check how often each of your course students attends various sections of the system (Homework, Docs, Links, etc). A report may also include the statistic information about the time a student spends in the course.
After the report has been generated, it may be available to other users (provided you've specified access permissions for this user). The system may also send the report to a specified e-mail address.
To work with the reports enter the necessary course and click the Reports icon in Course Tools menu. The system will show reports in calendar view.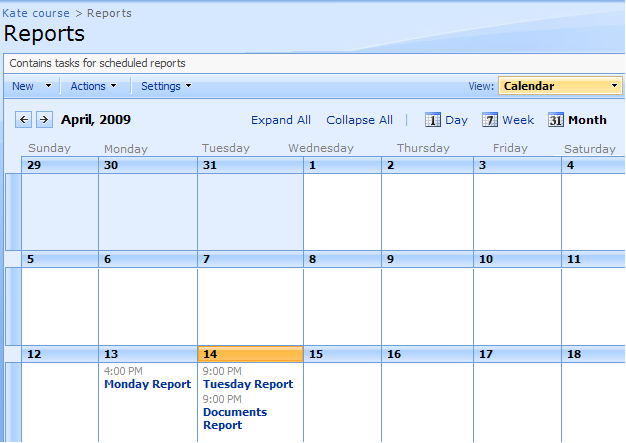 Fig. 'Reports Calendar'