Teacher can also draw a room with the help of relevant tools.
To create a room,
1. Enter the organization home page.
2. Click the Rooms link in the menu on the left.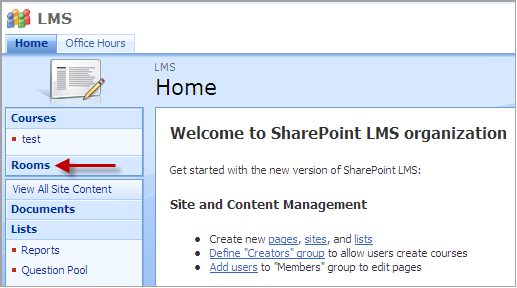 Fig. The Rooms Link
The list of room templates will appear:

Fig. Rooms List
3. Click the New button and select Room Scheme.

Fig. Creating a Room Scheme, Step 1
4. Create a room using necessary tools.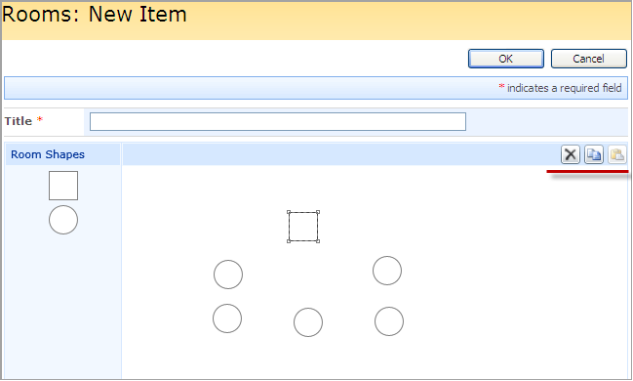 Fig. Creating a Room Scheme, Step 2
- Title – enter the Room title.
- Use Room shapes to create a template. Room shapes can be arranged in any way. To arrange room shapes, drag and drop the necessary shapes to the white area. Room shapes can be resized and rotated.
You can also use the Delete, Copy and Paste options (underlined in the image above).
5. Click OK to save settings. Click Cancel to discard changes.