The feature allows adding podcasts created using Podcasting Kit for SharePoint (http://pks.codeplex.com/) to site collections.
Before configuring the SharePointLMS Podcasting Kit you should create your own podcasts site. To do this, download the instructions and read the license information from http://pks.codeplex.com
Once a site is created it is necessary to activate the Podcasting Kit for SharePoint feature.
To activate the feature,
1. Enter Site actions>Site Settings>Site Collection Administration>Site collection features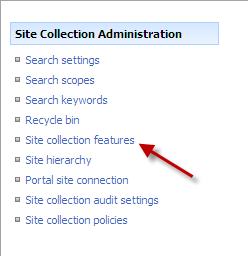 Fig. Site collection features
2. Press the Activate button next to Integration SPLMS and PKS
Fig. PKS Activate
3. Once the feature has been activated the Integration tab appears in the Site Settings section
4. Select Site Actions>Course Options to add the feature to the Tools list.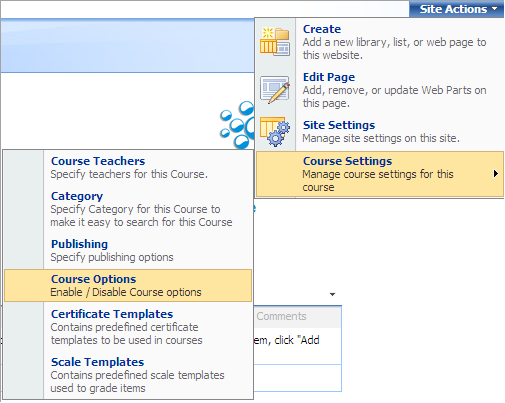 Fig. PKS Course Options
5. Check the Podcasts box. The feature will appear in the Tools list.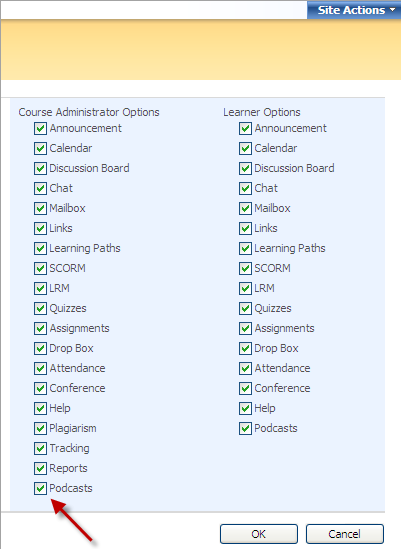 Fig. Podcasts
Click Ok to save changes. Click cancel to discard changes.
6. Click Integration with Podcasting Kit to configure access to podcasts.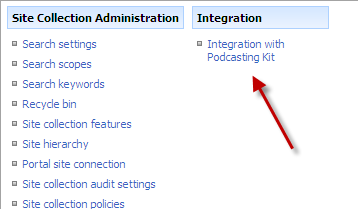 Fig. Integration
7. In the dialog box below fill in the fields as required: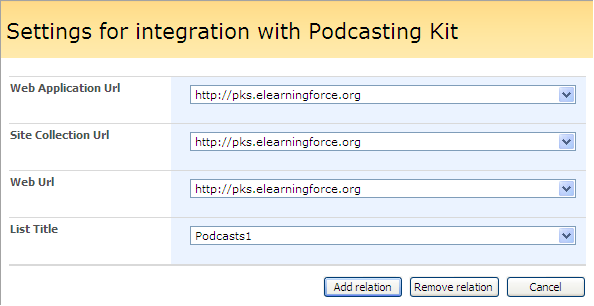 Fig. Settings for integration with PK
- Web Application Url – Select a location of media-files in the web;
- Site Collection Url – Select a site collection url;
- Web Url – Specify a web url;
- List Title – Select a file list you've created.
Click Add relation to add the feature to the Tools list. Click Remove relation to discard changes.
8. To start working with the files click Podcasts in the Tools section.