To enable parents to see their children's academic excellence you should set up a parent-child (children) relationship, i.e. to define certain parents who can generate reports for certain children.
To add a relationship,
1. Click the Relationship link in the menu on the left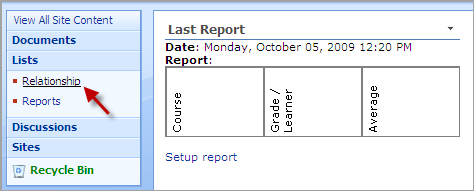 Fig. Adding Relationship
2. In the Relationship window click New>New Item

Fig. Relationship: New Item
3. In the Relationship: New Item window fill out the fields as required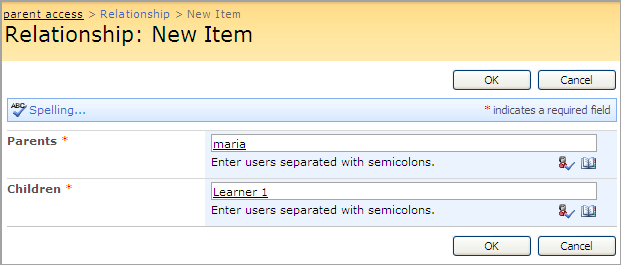 Fig. Creating Relationship
- Parents – select a parent
- Children – select a child (children)
4. Click OK to confirm the settings. Click Cancel to discard changes.
NOTE:

When user creates/edits a relationship, all new parents are automatically added to site users.

Parents become members of the Members group and have access to the Reports option while the Relationship option is not available for them.