30.4 Approving/Rejecting Appointments
All users with the Contribute type access rights can approve or reject invitations.
To perform the operation,
1. Select the My appointments view in the Office Hours web part.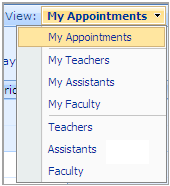 Fig. My Appointments
2. Click the necessary appointment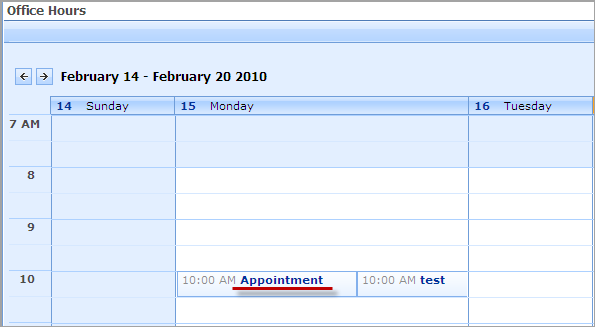 Fig. Appointments Calendar
The appointment details will appear.
Fig. Appointment Details
3. Click Approve/Reject at the top (see the picture above).
4. Select one of the radio buttons (Approve, Reject or Pending). Write comments on the choice of appointment status, if necessary.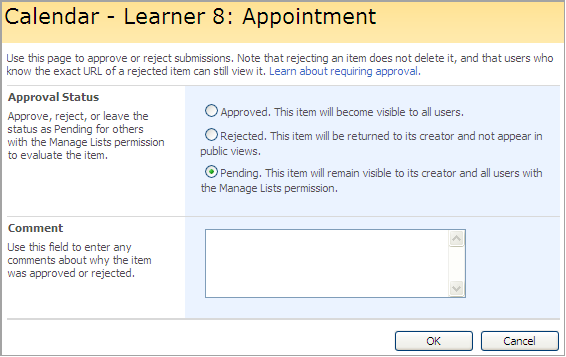 Fig. Approving/Rejecting Appointment
5. Click OK to save settings. Click Cancel to discard changes.