The Site Actions menu allows you to manage general site settings and general course settings for your course. Using this menu you can add a new library, list or web page to the website, edit and remove them. You can specify teachers, categories, publishing options and course options for your course. Also you may create and manage certificates templates and scale templates to be further used in courses.
The Site Actions menu contains following items:
- Create
- Edit Page
- Site Settings
- Course Settings
o Course Teachers
o Category
o Publishing
o Course Options
o Certificate Templates
o Scale Templates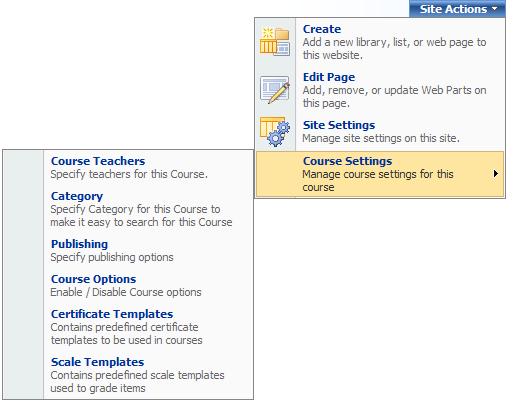 Fig. 'Site Actions Menu'
See detailed description of each menu below.