To create a new link:
1. Enter the necessary course.
2. Click the Links link in the left Tools menu. The system will open a list of links.
3. At the top of the list click New and select New Item from the context menu. The following form will be opened: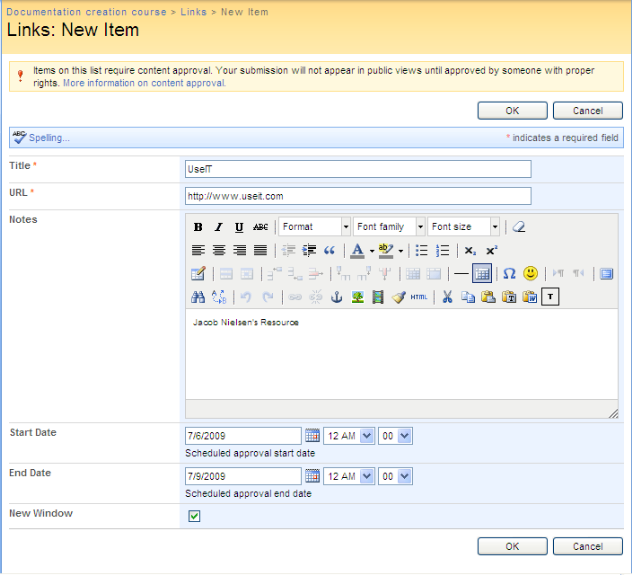 Fig. 'Creating a New Link'
4. Fill out the form as described below:
1. Enter the name of the link into the Title field. Type the URL of the web site or page into the URL field. Note that the Title and URL fields are required.
2. Add the link description in the Notes field.
3. Select Start Date for the approval.
4. Select End Date for the approval.
5. Select the New Window check box if the link should be opened in a new window.
5. When finished, click OK to add the link; click Cancel to discard changes and close the form.