Teachers can perform simultaneous approval of a task assigned to multiple learners.
1. Enter the Assignments tool section
2. Select a necessary assignment in the calendar
3. Click View Learner's Assignment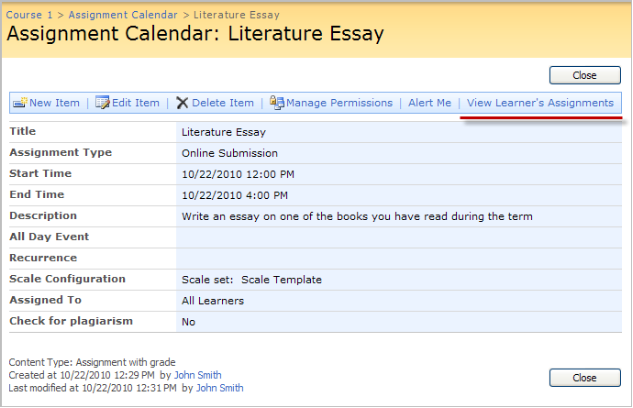 Fig. View Learner's Assignments
| | |
| --- | --- |
| | |
| NOTE: | The View Learner's Assignments link will not appear until a task is generated. |
4. To approve/return all the tasks at one go, click the Action button, select Approve All Tasks/Return All Tasks depending of required action.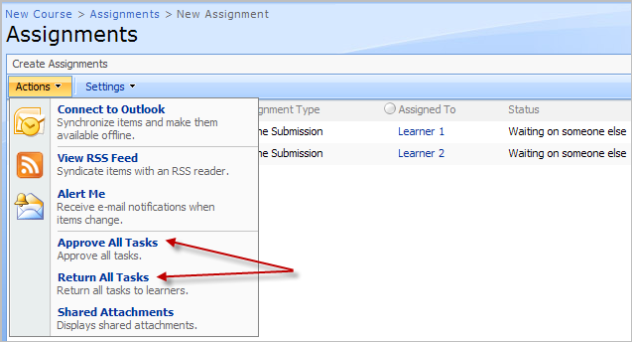 Fig. Approve/Return All Tasks
To approve/return particular tasks you should modify the view. To do this, go to All Tasks, select Modify this View: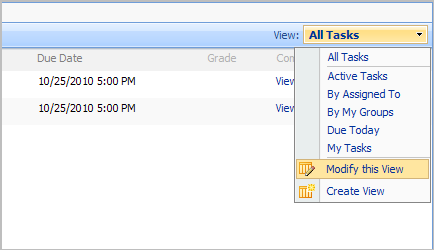 Fig. Modify the View
Check the box next to the Selection Checkbox option, specify the position from left. Click OK. You will be redirected on the assignment tasks list. Check the boxes next to the required items, go to Actions > Approve Selected Tasks/Return Selected Tasks: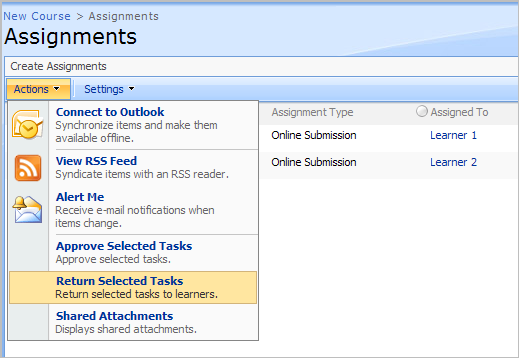 Fig. Approving/Returning Items
The task status will be changed to the corresponding one, specified in the chart in the Task Status paragraph.