Meetings can be arranged with any user from the Teachers, Assistants and Faculty groups.
To create a meeting,
1. From the view drop-down window select a group which contains the user you would like to make an appointment with.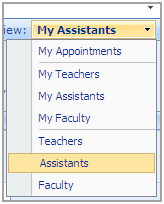 Fig. Selecting a user
| | |
| --- | --- |
| | |
| NOTE: | For more information about the groups, see the Web part views paragraph. |
2. Select a user, view available time intervals and select the one that is convenient for you.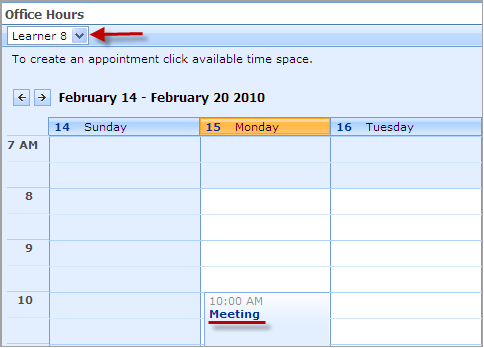 Fig. Viewing time intervals
3. Fill in the fields as required: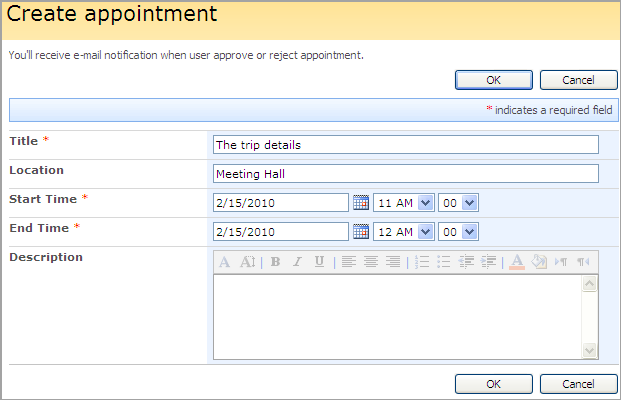 Fig. Creating an appointment
- Title – enter the meeting title.
- Location – specify where the meeting will take place.
- Start time – specify start time of the meeting.
- End Time – specify end time of the meeting.
- Description – enter a short description of the meeting, if necessary.
4. Click OK to save the settings. Click Cancel to discard changes.
| | |
| --- | --- |
| | |
| NOTE: | User you have invited for a meeting can approve or reject the invitation. You will receive an e-mail notification once the users make up their minds. |